Hoka One One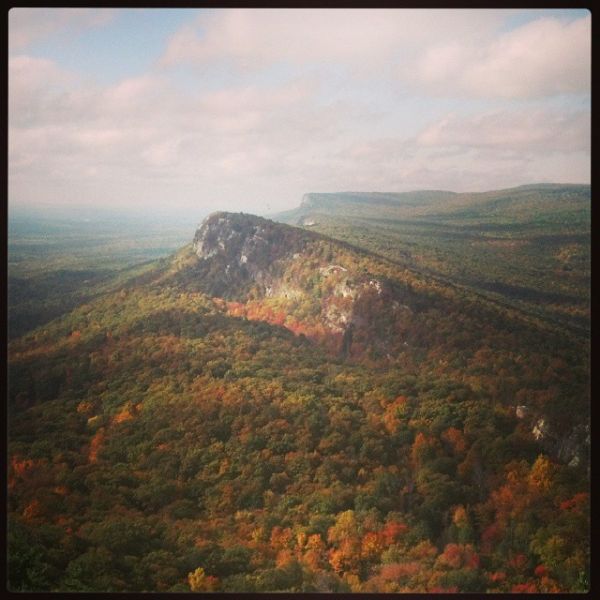 Have you tried running in Hoka's? If you haven't, or if you've never even heard of them, you must come in and try them on! Yes, they do sort of look like a running shoe sitting on a marshmallow, but you'll appreciate that comfort once you try them out.
I recently had the pleasure of running with someone on their virgin Hoka voyage. A customer, John, had come into Rock and Snow and wanted to try out the Hoka's. As I got to talking to him, he told me that he was a running coach out in California and a few of his athletes run in Hoka's. He and his wife just happened to be walking through New Paltz and decided to stop in the store. He was very excited to see that we carried Hoka's. He wanted to try them out. He also wondered if there were any good trails to run on in the area......... Umm, yes!
John and I set off from Spring Farm the next morning and headed up to Mohonk Mountain House. After a few miles I asked him what he thought of the Hoka's. He said that they were definitely different from any shoe he's worn, but he was getting used to them. So we ran through Spring Farm, up to the Mountain House, and then around Eagle Cliff. We stopped a few times, for John was in awe of the beauty of the Shawangunks. We ran up to the tower so he could have the full panoramic view. Then we ran down, hit some single-track trails to see how the Hoka's would feel, and then ran past Bonticou Crag to end the sight-seeing tour. By the end, he was in love with the area and after 14ish miles his feet and legs felt great! He was sold on the Hoka's.
My boyfriend, Christopher, is also a Hoka fan. He bought his first pair 2 days before the Rock the Ridge 50 miler. He'd never run that far before and knew that it was going to be rough. He finished with no injuries and now wears them for all his long runs (which include his recent 4 marathons in 15 days!!!). He plans on wearing his Hoka's as he completes a marathon in each state over the next few years.
Currently Rock and Snow carries the Bondi B and Stinson Trail in men's and women's sizes. The Bondi B is one of Hoka's road running shoes and the Stinson Trail is a trail runner. We are also carrying the woman specific Kailua, which has the lowest profile of all Hoka shoes. So if you're looking to reduce fatigue and impact, come and try them out!
Mendy : )