State of the Used-nion: 90 Days at the New Annex
We opened our new Annex location at 28 Main Street three months ago. Now we're looking at what's changed, what's stayed the same, and what's next for our new building for old gear.
It was just over three years ago when Rock and Snow decided to make the semi-regular used gear swaps hosted by the store a permanent fixture. Finding the little Annex space around the corner—a bony 400 square feet, with stooped ceilings and pinched wall space—was easy, and the original Annex opened for business late April 2013. The first items sold were a jacket and a belay device. Fast forward two years and the Annex has outgrown its small confines. In April 2015, we fenced off a bit of parking lot and broke ground on what would become the new Annex building. Construction flew by and a quick six months later, the first week of December, we moved into the new space. 
Two days before we opened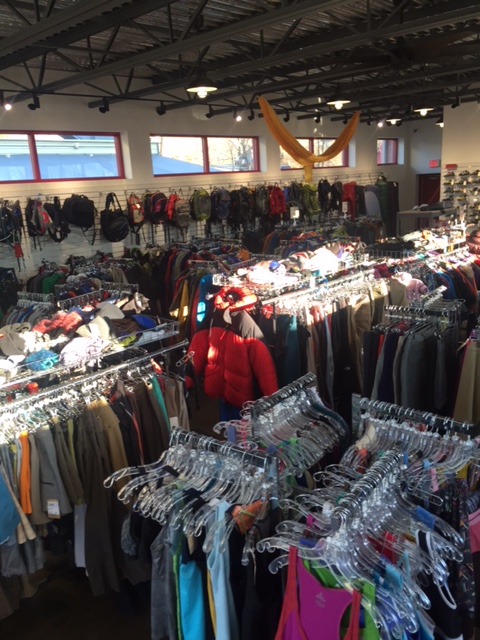 The Annex these days
The biggest change is that we've nearly quadrupled our floor space, going from just over 400 square feet to 1600. In addition to more floor space, we also have an art gallery's worth of wall space to display shoes, climbing shoes, packs, and seasonal items. When we moved from the old Annex to the new space, we inventoried every single item by hand, and we saw that we had over 100 bags! Now, instead of being piled together, they are displayed on the wall for easier browsing. We also have a dedicated storage space on our second floor, something we didn't have in the old space. Since we've opened the new building, we've added 114 new consignors to our system, and a total of 2609 new items, ranging from tank tops to 8000 meter suits, carabiners to crash pads.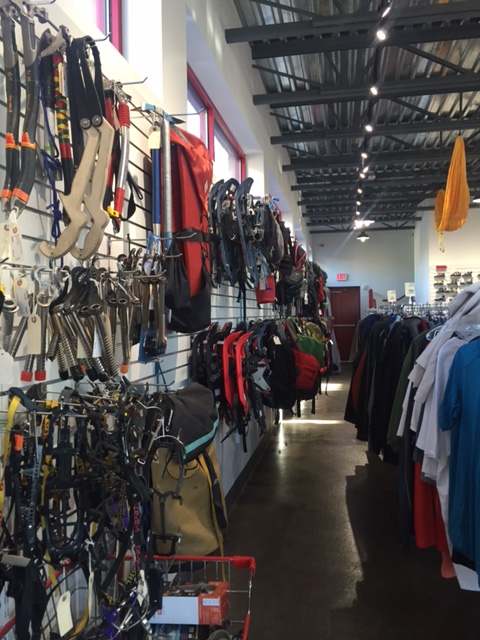 What hasn't changed about the Annex is that we still run on a consignment model, selling new and used gear on behalf of consignors. As always, we are accepting seasonally appropriate clothes, shoes, and gear that is in good shape. The consignment terms also remain the same: consignors receive 75% of the cost of their item in store credit as soon as the item sells, or they can still opt to receive a check for 60% of the item cost. Recently we've begun a weekly mailing to alert those who have sold items that week, so people are more connected to the process. If you consign with us, check your inbox on Thursday, you might have some new credit to use at the Annex or at the main store!
We strive to make community-building a big part of what we do at Rock and Snow, and we're hoping to see that reflected in the new Annex. We want to continue to introduce beginners to climbing, skiing, hiking, running, and more by providing good deals on gear and the knowledge needed to get started. Going forward, we also plan to host the occasional event here—think parties and pop-up sales—just as we host events at our main store. We're also going to make some new Annex-specific t-shirt designs, so keep your ear to the ground for news and updates. Whether you've already been to the new store or didn't even know we had an consignment shop, if you've been climbing for 30 years or just started last week, thanks for being a part of what we do. We can't wait to see what the next three (or 45) years bring.
By Emma Blauer